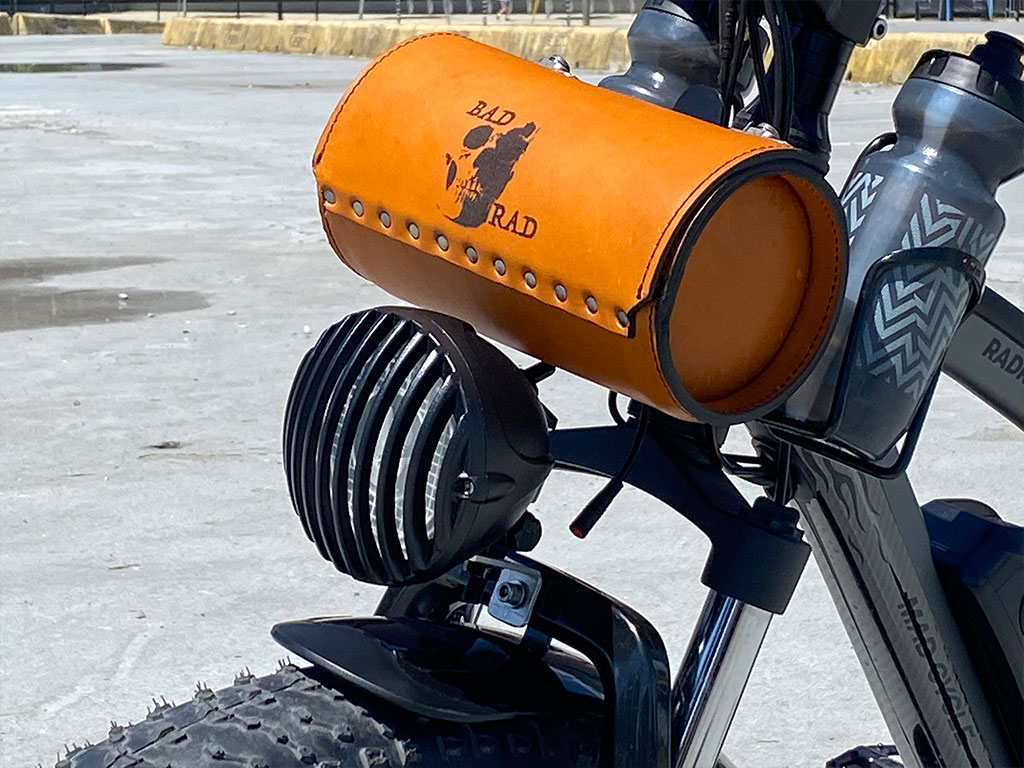 Here what our customers are saying....
"It came... and it's even more beautiful than I could have imagined!!!

Thanks for your wonderful work."

B. C. Huffman
The BARREL front bag for your rad bike in a vintage motorbike styling. The bags are made with the finest quality natural tanned leathers. The BARREL is made to last a lifetime... and longer.
"I made this bag for myself, and I worked hard to create everything I wanted and needed in a handle bar bike bag. With the quick clip system, the bag goes with me whenever I'm off the bike. It mounts to the head tube, so it doesn't interfere with my handlebars. The bag flap opens away from me, so I can see into the bag while still on the bike. The retractable key chain with a quick off attachment allows me to fob into my parking lot fast. Its about the size of a football, so I find it easy to grab and carry with one hand. Its built like a tank, so it can take my abuse.

If you understand the craftsmanship and the work involved in creating this, then I welcome you.  And if you don't get it........ there are a lot of other affordable bike bags out there."
Don G.
Details:
Custom made for you, handmade, each one is unique.
Includes the Bad Rad Quick Clip System, that bolts to your steering tube.
The flap opens away from you giving clear access while on your bike
Holds a large phone, George Costanza wallet, 2 sets of keys, and sunglasses with lots of room to spare.
Made with SB Foot oil tanned leather* from the Red Wing Boot Company**, and is highly water resistant.
Our leathers are amazing 5 oz to 6 oz leathers, that are stiff and hold their shape well.
The  lining of the bags are made with top quality 3 oz to 4 oz pig suede that is highly water resistant.
There is cross body reinforcement, so it will always keep its shape.
Webbing reinforced leather sleeve for the quick clip, that is then glued and fastened to the bag with copper rivets.
Quick-off key attachment, with retracting cable... to easily Fob into your building.
The edges are hand sanded, then coated with a European edge coating 3 times.
The opening is large, with a front flap that is glued and riveted on.
* SB Foot leather is oil tanned. This is a 2 month process using natural oils and waxes. This makes the leather very water resistant, that will patina and age beautifully.
**SB Foot Tannery Company is located in Red Wing, Minnesota.
 BARREL Ordering and pricing info ....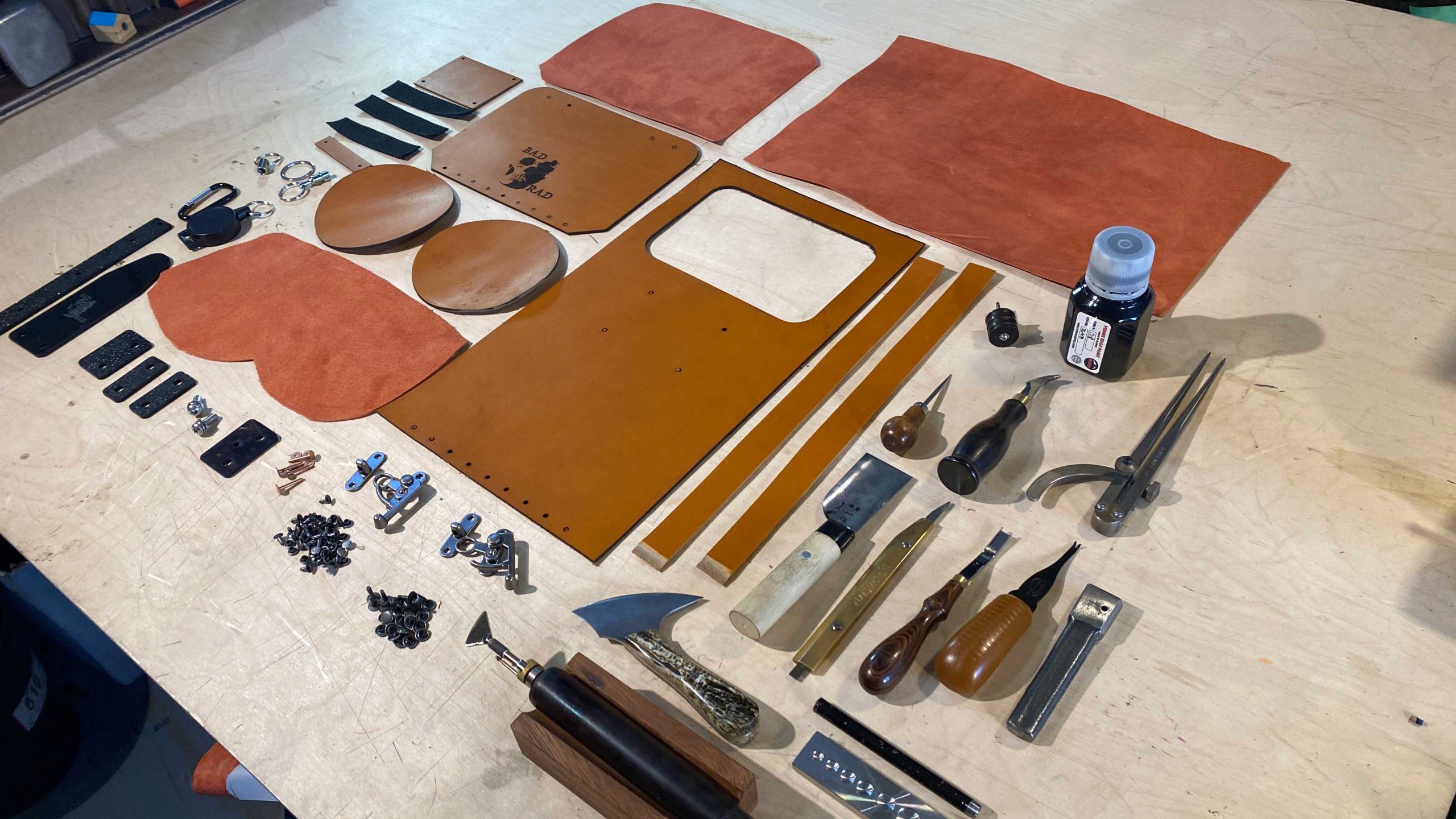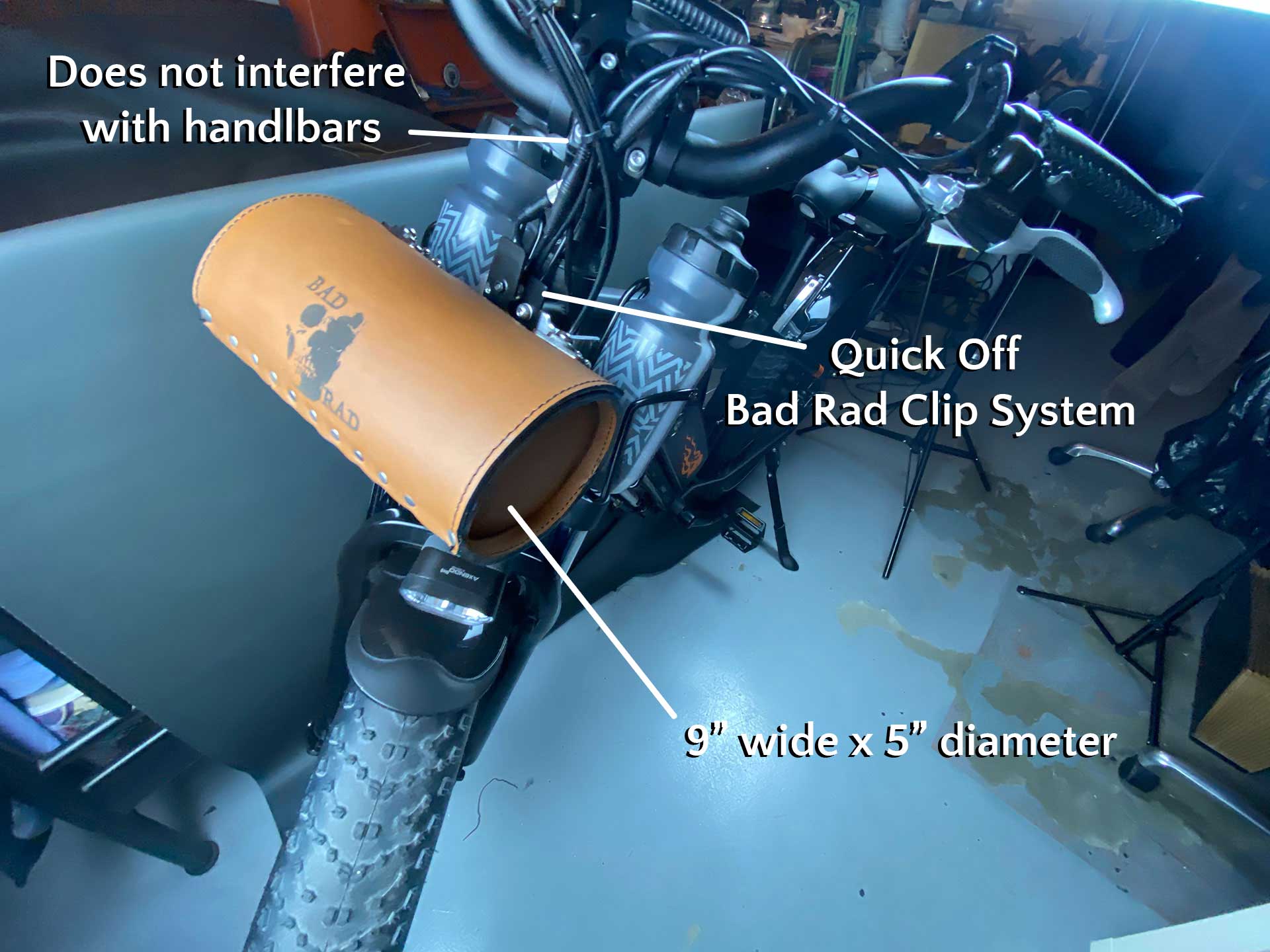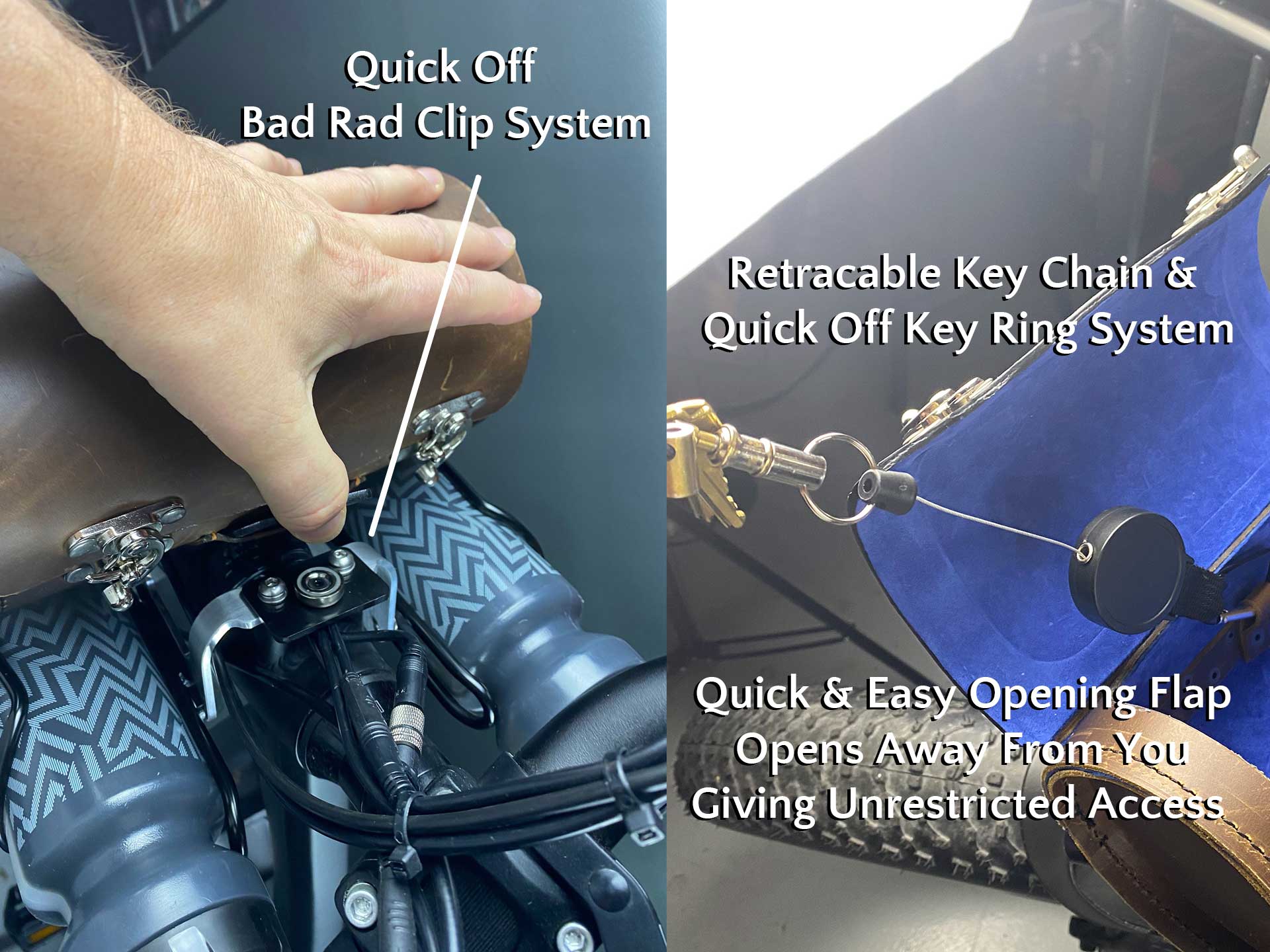 *Disclaimer...
We have no relation to Rad Power Bikes or R.A.D. Cycles. Our products are compatible with the Rad Power Bikes but we (Bad-Rad.com & Dig Leather Co.) have nothing to do with the company Rad Power Bikes.